Welcome to HiKi Food
Here are some top tips for an easy and enjoyable shopping experience
1. Video in YouTuBe showing how to buy @HiKi
2. If you want to add more items after order placed but not being packed yet:
Buying as a new order with option "local pickup" so no extra shipping cost added
In the note : mention your previous order number HK#  example " Shipping together with HK#9999″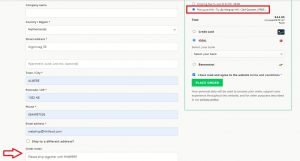 Then we will know both HK# will be shipped together without any extra shipping cost.
3. If you keep receiving error saying " incorrect shipping address"
Please ensure that you enter your house number in the street address field
Please ensure to enter all the compulsory field with

*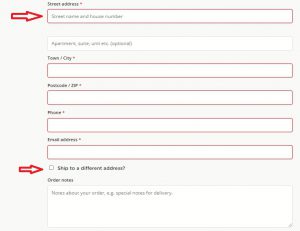 4. If you are in local free zone : Amsterdam / Amstelveen / Diemen / Almere / Weesp : there will be no frozen shipping cost 7.95euro if you order more than 60euro. After filling your postcode there will be an option for this 

5. If you come to our warehouse in Argonweg 39 ,1362 AB in Almere to pickup between : 11.00 – 17.00 from Monday to Friday , for order more than 50euro you will get 5euro voucher for your next order and 10euro voucher for your order more than 100euro.
6. How to use the voucher code:
In the step of compete your order , please fill in your "Coupon Code" then click " Apply Coupon" :